I was going for a walk the other day in the park, and I was watching people pass by and everyone, ok maybe not everyone, but most people would be looking down.  They might look up as they passed me and acknowledge me with anything from a nod, a smile or even a "Hi".   But I really was amazed by how many people were looking down.  And I realized I more or less do the same thing.
I think in some respects, I was always looking down while running, paranoid that I would miss a depression in the pavement and twist my ankle or injure myself.  But in reality these days, its not about that, especially when I am walking, not running.  I realized its because we spend so much of our time looking down at our devices, its starting to be a regular habit.  And we are missing the best views!  What's to see looking down at my feet and pavement (ok, maybe I did catch the garden snake slither off the path)?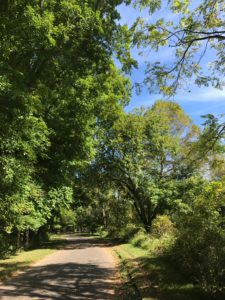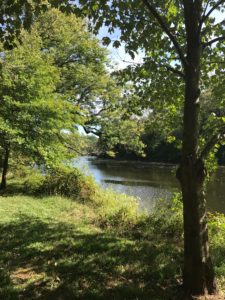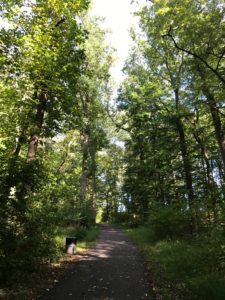 For the rest of the walk, I actively started to look ahead, and take in the views.  And, I figured if I am spending so much of my time looking down at my devices, maybe taking conscious breaks to counter that motion and that strain on the neck muscles by looking UP for a periods.  Maybe we were on to something as kids looking up at the sky all the time!